2019-07-16 14:43:00
STOs Offers a New Investment Venue But Brings Uncertainty
As blockchain continues to disrupt various global markets, it's easy to see that this technology has revolutionized standard practices in the world of business. Along with the rise and popularity of blockchain come new ways for projects to raise money. Three of the most popular methods include ICOs, STOs, and IEOs.
While these financial vehicles have similarities, they have their differences as well. Read on for a quick and simple explanation about ICOs, STOs, and IEOs, and untangle the alphabet soup of these offerings.
| | | | |
| --- | --- | --- | --- |
| | ICO | STO | IEO |
| What is it? | Fundraising through token or coin | Fundraising through an asset-backed token or coin | Fundraising through offering a token or coin via an exchange |
| Set-Up | Easy | Difficult | Moderate |
| Cost | Low | High | Medium |
| Regulation | Low | High | Moderate |
| Liquidity | Medium | Low | Medium |
| Protection for Investors | Low | Low | Moderate |
| Accessibility | High | Low | Moderate |
STOs Aimed at Regulatory Compliance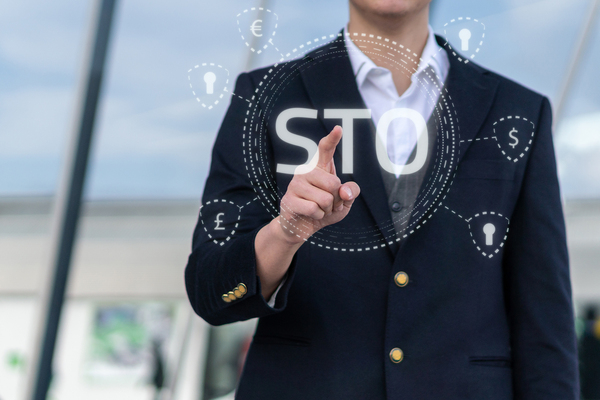 As the ICO market dwindled, security token offerings, or STOs, stepped in as a viable alternative. With an STO, investors receive security tokens, which are kept on the blockchain. The difference between an STO and an ICO is that security tokens are backed by an underlying asset. These assets hold some form of financial value in the real world.
The benefit for investors with an STO is the increased security and higher level of transparency through the fundraising process. This is primarily due to the guidelines and regulations by which STOs must abide. Most notable among regulatory bodies are the Swiss Financial Market Supervisory Authority (FINMA) and the US Securities and Exchange Commission (SEC).
Unfortunately, STOs come with the prohibitive cost of paying for the legal complexities associated with compliance.
Additionally, regulatory guidelines also limit participants in an STO to only those with significant investing power. STOs must be listed on a regulated exchange since they have to validate all investors, which limits the exposure a security token has to the rest of the blockchain community.
Frederik Bussler, the founder of the Security Token Alliance, says that there is a "94% chance" that the security token industry takes off.
The goal of the STO under Bussler is simple: they are trying to create a fully fleshed out ecosystem. As Forbes writer Ilker Koksal writes:
Rather than attempt to revolutionize the industry and take down established players, STA is an attempt to evolve the industry with key benefits like increased operational efficiency, while complying with government regulations, thus appeasing the major stakeholders, and offering a more promising future for digital finance.
Recently, he authored a blogpost where he explains his reasoning that security tokens taking off is all but certain.
One of the reasons that security tokens will be successful is because worldwide spending on blockchain is expected to grow to $11.7B by 2022. Around 90% of European and North American banks are exploring the technology, with the vast majority of investment in the technology coming from the financial sector.
Given these realities, there are four possible futures.
Security tokens have no impact. Traditional securities remain as they were.
Security tokens have liquidity and security. This is what Bussler calls the "security token paradise"future.
Security tokens become a serious threat. This would mean traditional finance would be forced to enter the market.
Security tokens become favorably regulated as securities.
Bussler's subjective estimation is that there is a 60% chance security tokens rival traditional securities in 5 years and that there is an 85% chance that security tokens are eventually regulated as securities.
Based on these estimations, Bussler lays out his probabilities.
Business as usual comes out to 6% (1–0.6 * 1–0.85)
Security Token Paradise is 51% (60% * 85%)
Security Tokens are a serious threat is predicted to be 9% (0.6 * 0.15)
Regulation a plus for tokenization is 34% (0.85 * 0.4)
For outcomes favorable to security tokens, this ends up being a cumulative probability of 94%.
Other news
There are many great ideas for blockchain and DeFi projects, but most founders are struggling to access funds to scale. Due to this development, venture capitalists (VCs) get pitched countless times a…
The concept of autonomous and distributed financial services is somewhat experimental and volatile at the moment.